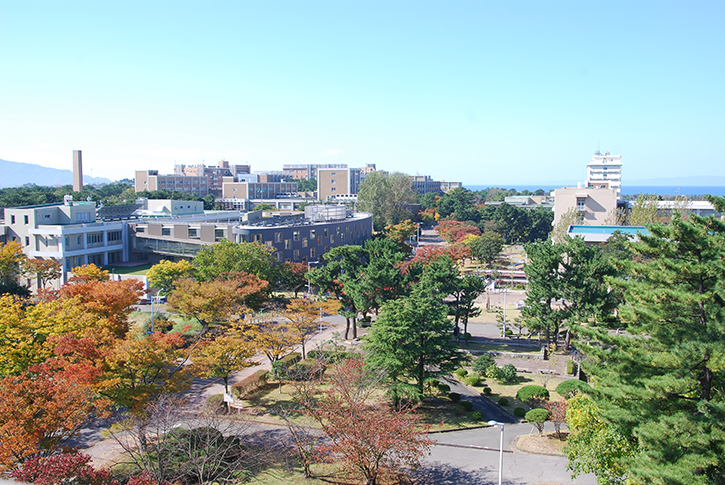 Niigata University (NU) has a long history and a rich tradition, with its predecessor organizations dating back about 150 years. Since its founding, the university has played a vital role as a center of higher education and advanced research in Japan, aiming to contribute to world peace and development. It is blessed with an abundance of nature and offers the ideal environment for students and researchers. With a student body of approximately 12,000 students and 3,000 academic and administrative members, today, NU has developed into a large-scale, comprehensive university with two campuses, a university hospital, and several research institutes, including the Brain Research Institute and the Research Institute for Natural Hazards and Disaster Recovery. Bachelor's, Master's, and Doctoral degree programs at NU cover various academic fields: humanities, education, law, economics, science, medicine, health sciences, dentistry, engineering, and agriculture. NU actively promotes independent and creative studies for our students while also striving to be an international base for higher education and advanced research by promoting collaborative research and education with overseas universities and institutions.
[Undergraduate]
Humanities, Education, Law, Economics, Science, Medicine, Health Sciences, Dentistry, Engineering, Agriculture, Creative Studies
[Graduate Schools]
Teacher Education, Modern Society and Culture (Humanities, Education, Law, Economics), Science and Technology (Science, Engineering, Agriculture), Health Sciences, Medical and Dental Sciences (Medicine, Dentistry)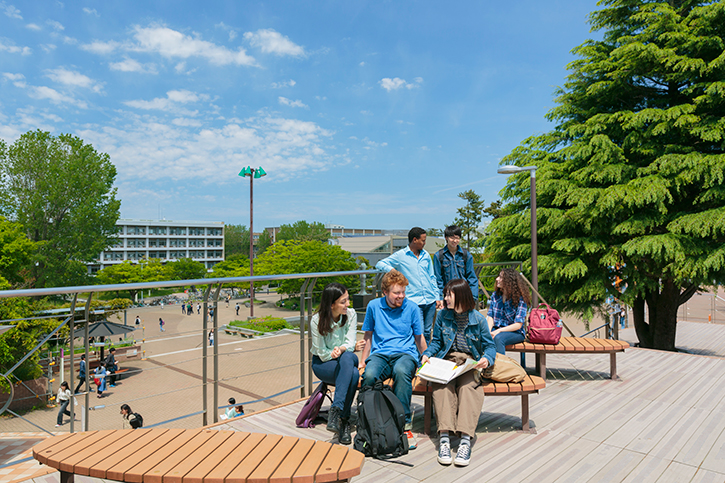 Degree Programs in English
Graduate Degree Programs offered in English are as follows:
[Master's Degree Program]
1. The Course of International Society in Master's Program of Society of Law and Politics at Graduate School of Modern Society and Culture
Graduate School of Modern Society and Culture
[Doctoral Degree Program]
2. All Majors at Graduate School of Science and Technology,
Graduate School of Science and Technology
3. All Majors at Graduate School of Medical and Dental Sciences
School of Medicine / Faculty of Medicine
Faculty of Dentistry
* Some Master's and Doctoral programs require Japanese proficiency as they are not conducted entirely in English.
* Undergraduate Degree Programs are not applicable. As the majority of the courses in our Programs are conducted in Japanese, higher than N2 level of the JLPT is required.
Exchange Student Programs
The Program for Exchange Students at Niigata University provides students from our partner universities with opportunities to study various subjects at our university for a semester or two. Exchange students can select Japanese language classes, specialized classes in English, and general subjects taught in Japanese offered to degree-seeking students of Niigata University. The exchange students are expected to study those subjects and develop their capabilities to contribute to the globalizing world in studying and living in different social settings.
Program for Exchange Students
Short-Term Exchange Student Programs
Niigata University offers short-term courses taught in English for its overseas partner universities. The programs differ depending on each faculty. As one of the programs, the Faculty of Agriculture offers a G-Local Project-Based-Learning program where students discuss local issues by applying a global perspective to potential solutions. Also, we offer a short-term program in which participants can explore and experience Japanese & Niigata's traditions and culture.
Short term Program
Summer Program
Global Agriculture and Food Science Program (Short-Term Exchange)
GLocal Age 2020|Exchange Programs
Independent Scholarship
The scholarship offers economic support to applicants who were not selected for the Japanese Government Scholarship (Research Student) through university recommendations. This program aims to assist talented students in obtaining a degree, becoming active supporters of Niigata University in their home country, and promoting campus globalization.
Scholarship Details: Round trip travel fare between the home country and Japan, and 90,000 yen monthly scholarship during standard academic period (60,000 yen for research students).
Niigata University "PhD. Candidate Ambassador Scholarship"
Niigata University Scholarships
Support Systems for Exchange Students
Niigata University provides various support for International students.
Support for obtaining a student visa(required documents, etc.)
Pick-up Service
Leased Accommodation by University(for exchange students from partner universities)
Support for various procedures(residence cards, insurance plans, bank account, etc.)
Orientation for Newly-Enrolled International Students / Housing Orientation / Life in Niigata Orientation
Tutor system for Newly-Enrolled Students for International Students