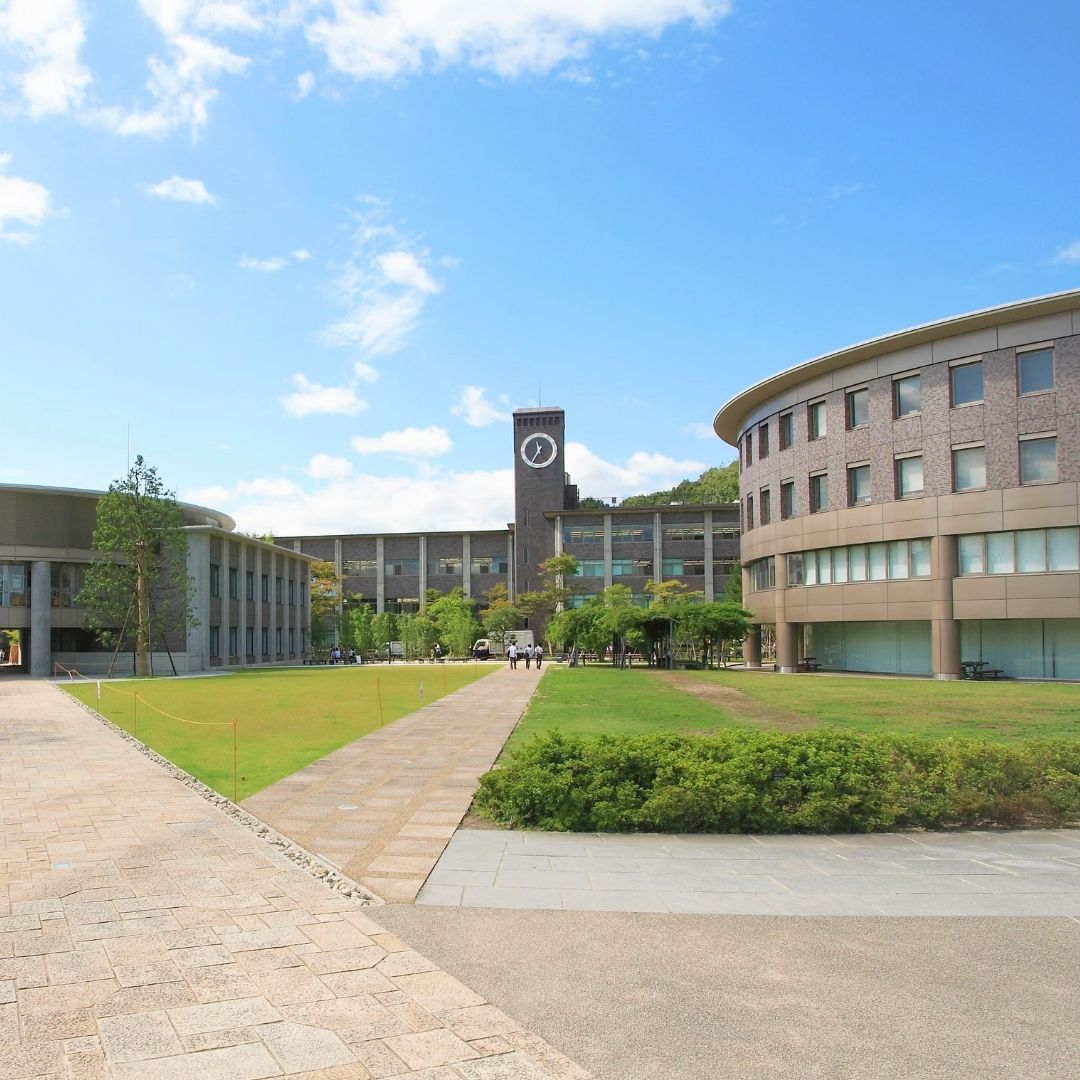 Founded in 1900, as a Law School in Kyoto, Ritsumeikan has grown into a comprehensive inter-disciplinary university with campuses in Kyoto, Osaka and Shiga prefectures. Proudly non-profit and private, Ritsumeikan is a leading university amongst universities in Japan.
Selected as a Top Global University by the Japanese Government, Ritsumeikan is leading the way for Universities in Japan to challenge the way education is delivered in Japan.Starting with the Global Studies program, Ritsumeikan University is pioneering new undergraduate programs utilizing its well-developed education. Taking a lead with their English-medium Bachelor Programs, Ritsumeikan delivers diverse inter-disciplinary studies such as the Community and Regional Policy Studies Major and the Information Systems Science and Engineering Course.
Challenging the norm for English-language based programs, Ritsumeikan has made dual/joint undergraduate degree programs, in which students can earn bachelor's degrees from both Ritsumeikan and a partner university abroad. The first between Japan and the US, the unique Joint-Degree Program with American University in Washington D.C. develops a student through a comprehensive and fully engaged curriculum that spans across the Pacific Ocean.
Further enhancing their global collaboration, Ritsumeikan established a new flagship Dual Degree Program with the Australian National University within the College of Global Liberal Arts. A pioneering program that delivers two degrees across two continents in the span of 4 years, covering a new Modern Liberal Arts and a highly developed International Relations curriculum.
Ritsumeikan University is working on the establishment of "Ritsumeikan Learning Model" where the students can learn and grow up through a whole student life beyond each framework of regular curriculum or extracurricular activities.
"Ritsumeikan Learning Model" is an education system focusing on the keywords of 'Acquire intelligence, learn beyond borders, and learn together' and aiming to develop 'professional knowledge' and ability to learn proactively beyond borders.
Degree Programs in English
Ritsumeikan University now has five colleges and seven graduate schools that afford students the opportunity to earn degrees entirely in English.
These include joint degree and dual degree programs offered in conjunction with partner universities. There are also 495 undergraduate subjects and 437 graduate subjects that students can take in English.