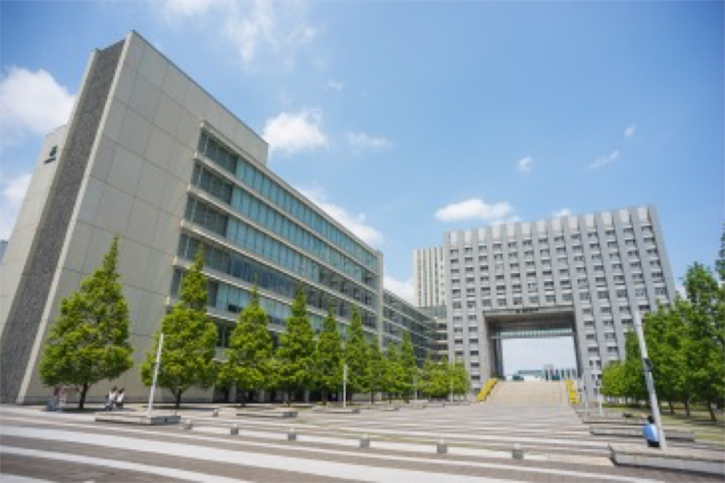 Shibaura Institute of Technology
Shibaura Institute of Technology (SIT) is a private science and engineering university located in Tokyo, Japan. Since its foundation in 1927, SIT has consistently focused its efforts to nurture practical engineers, taking the founder Shiro Arimoto's words "Nurturing engineers who learn from society and contribute to society" as its philosophy. Given the need of the times, SIT reinterprets the spirit as "Nurturing engineers and scientists who learn from the world and contribute to global sustainability" and is promoting reform under the strong leadership of management.
[Undergraduate]
College of Engineering, College of Systems Engineering and Science, College of Engineering and Design, School of Architecture
[Graduate Schools]
Graduate School of Engineering and Science
Degree Programs in English
The Innovative Global Program(IGP)at SIT's College of Engineering aims to prepare science and technology specialists to be actual global citizens. The IGP welcomes English-speaking and international students and provides them with a vehicle to design their unique programs of study. First-year students, as soon as they join the Program, are involved in research projects and learn actively (Research-Based Learning) from them.
Key points:
All lectures and research activities will be conducted in English, and students will obtain a bachelor's degree
This is an honors program which allows students to engage in cutting-edge research under the guidance of a supervisor and advisers.
Students will obtain interdisciplinary knowledge in different fields in the program, which will flexibly deal with interdisciplinary domains in tandem with the advancement in technology.
Exchange Student Programs
The Course-Taking Sandwich Program
This program offers studying opportunities at Shibaura Institute of Technology from 4 months to a year. For example, the students from partner universities may study for their first two years at their home university, study at the College of Engineering at Shibaura Institute of Technology for the third year, and then complete their studies at their home university.
Students have a wide range of study options from all departments and colleges. Classes are taught in English, and Japanese language lessons are also available.
The Research Exchange/Laboratory Internship Program
It gives participants opportunities to work on research projects for up to 1 year under the supervision of an SIT professor.
The participants will be assigned to a laboratory-based on their research topic and the lab capacity of SIT professors. The research theme and content will be decided later based on discussion between the SIT professor and the participant.
Participants can pursue their research topics in a Japanese-style lab and culturally diverse, vibrant academic/research environment.
Short-Term Exchange Student Programs
SIT offers short-term study opportunities for students from overseas, including Summer Program and global project-based learning (gPBL).
The Summer Program is a program of 1 week to 4 weeks where students study engineering-related courses and Japanese cultural experience courses. In gPBL, students from SIT and overseas partner universities working as tag teams will discuss and solve problems presented by professors, Japanese corporations, and organizations. SIT encourages students to acquire problem-solving capabilities, systems thinking, and systems management skills through this problem-solving experience.
global Project Based Learning (gPBL)
global Project Based Learning (gPBL)
Summer Program
Shibaura Summer Program
Independent Scholarship
Shibaura Institute of Technology offers opportunities of scholarship. If international students pass a screening they can receive scholarship.
Scholarship for Degree-seeking international students
Scholarship for Non Degree-seeking international students
Following websites provide information about Exchange Program/Laboratory Internship/global Project Based Learning (gPBL)
However, the student can also look up scholarship information.
Research Exchange Program/Laboratory Internship Program AY2020-2021
Support Systems for Exchange Students
Students at SIT have access to various supports, including common research laboratories, Techno Plaza, where holds cutting-edge research facilities to support student's research activities, Library, Athletic gyms, and Global Learning Commons (GLC), which is a hub to support campus life for students from overseas. Also, students can enjoy campus life by joining clubs and circles. Some students' organizations support overseas students, including Shibaura International Students Association (SISA), NEXUS to support students to join clubs, Buddies, and Global Student Staff (GSS).