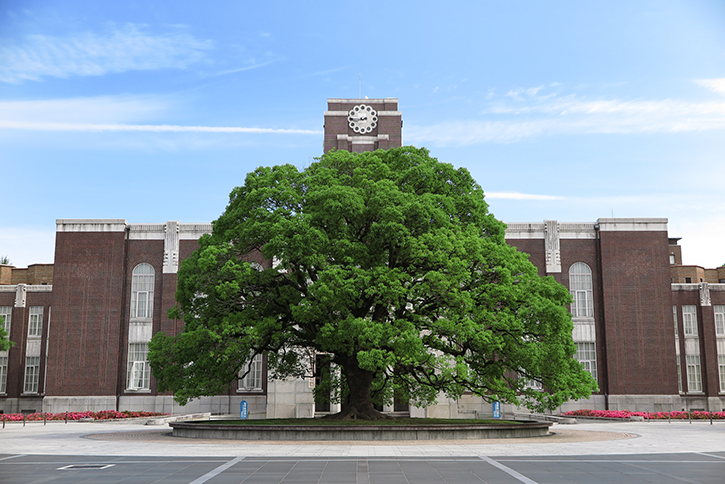 Kyoto University was founded in 1897 in Kyoto, Japan's historic center of art, culture, and scholarship. Since its founding, the university has cultivated a distinctive academic tradition emphasizing the value of free and open-minded dialogue and fostering a spirit of individuality and autonomy in its scholars. Our university boasts 10 Nobel Prize winners. Our graduates routinely go on to play essential roles in both national and international affairs as critical players. Kyoto University currently comprises 10 faculties, 18 graduate schools, 13 research institutions, and 23 educational institutes and other establishments. Approximately 2,600 of the university's 23,400 students hail overseas, with students from over 110 different countries and regions. Our campuses boast a rich cultural diversity.
[Undergraduate]
Faculty of Integrated Human Studies, Faculty of Letters, Faculty of Education,Faculty of Law, Faculty of Economics, Faculty of Science, Faculty of Medicine, Faculty of Pharmaceutical Sciences, Faculty of Engineering, Faculty of Agriculture
[Graduate]
Graduate School of Letters, Graduate School of Education, Graduate School of Law, Graduate School of Economics, Graduate School of Science, Graduate School of Medicine, Graduate School of Pharmaceutical Sciences, Graduate School of Engineering, Graduate School of Agriculture, Graduate School of Human and Environmental Studies, Graduate School of Energy Science, Graduate School of Asian and African Area Studies, Graduate School of Informatics, Graduate School of Biostudies, Graduate School of Advanced Integrated Studies in Human Survivability, Graduate School of Global Environmental Studies, Graduate School of Government, Graduate School of Management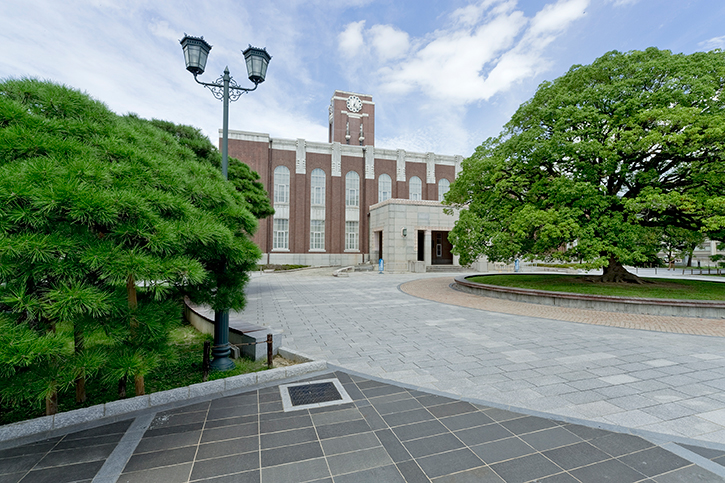 Degree Programs in English
As part of our continuing efforts to welcome international students, Kyoto University offers a range of programs for international students.
The programs are taught and assessed entirely in English. Admission and support services are also provided in English, making the university's world-class facilities and teaching available to students with no Japanese language ability.
For more information, please check the links of the Kyoto University website to each program.
The following faculties and graduate schools hold English-taught Degree Programs.
●Undergraduate Programs
・Engineering
●Graduate Programs
・Economics
・Engineering
・Agriculture
・Energy Science
・Informatics
・Biostudies, Medicine
・Global Environmental Studies
・Science (Primate Research Institute)
・Management
Exchange Student Programs
Kyoto University offers two types of the incoming exchange program, Kyoto University International Education Program (KUINEP) and Kyoto University General Exchange (GE) program. Both programs accept students from institutions with a university-level exchange agreement for one semester (6 months) or two semesters (12 months). Application guidelines for both programs are sent out to partner institutions around July and December. Applications should be submitted to Kyoto University through the home institution's international office; students' direct applications are not accepted. The application deadline is February for October enrollment and September for April enrollment.
Short-Term Exchange Student Programs
Each faculty and graduate school accepts students from abroad as short-term international students. There is also a summer scholarship program, "Kyoto University Amgen Scholars Program," available for undergraduate students to offer research experience under the supervision of leading world scientists.
Support Systems for Exchange Students
Kyoto University provides the following support for international students.
Kyoto University International Service Office offers assistance and provides information about visa procedures, the application for university accommodations, and daily life in Japan with Kyoto University's international students, researchers, and their families.
Kyoto University International Service Office
Student Lounge KI-ZU-NA (KIZUNA), meaning "bonds" in Japanese, opened in the spring of 2002 as a place for students to create bonds of friendship across borders. KIZUNA now welcomes all community members — including staff, faculty, and researchers, as well as students — to spend time together and join or organize cross-cultural activities.
International Student Advising Room offers advising services to international students who have concerns about their academic studies or living in Japan.