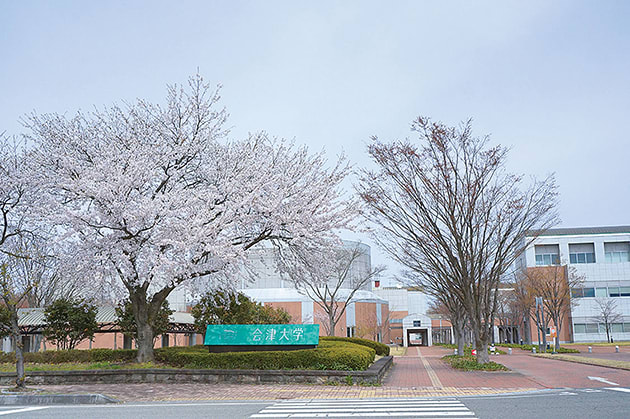 The University of Aizu was established in 1993 as the first university in Japan dedicated to education and research in Computer Science and Engineering. From the start, it has been a very unique university because 40% of the faculty members are non-Japanese from different countries around the world. The top-level faculty members provide high-international education and research environment. Everything on campus is bilingual and you can take all of classes for your degree entirely in English. In 2014, the University of Aizu was selected for Top Global University Project by Japanese government to lead the globalization of Japanese higher education. Only 37 universities in Japan have been selected for the project.
Although we are a small university, we have the largest computer science department in Japan and many advanced fields like AI, Robotics, Biomedical Engineering, Space Informatics and so on. Although we are a young university, we are already highly ranked. In Times Higher Education (THE) 2021 World University Rankings, we ranked 14th among the universities from Japan. In the "Young University Rankings" for 2021, we were ranked 3rd in Japan and 182nd in the world!
We are seeking people who are always looking outward to the world and continuing to challenge themselves. Learn in Aizu, amaze the world!
These "5 Fields (specialized areas)" will meet students' diversified intellectual curiosity, such as "I want to know the fundamentals of computers," "I want to design computers," "I am interested in both robotics and medical areas, and "I want to get involved in a big project of system development."
-Computer Science
-Computer Systems
-Computer Network Systems
-Applied Information Technology
-Software Engineering
Degree Programs in English
ICT Global Program: All-English Course
The Advanced ICT Global Program All-English Undergraduate Course (ICTG Course) provides education entirely in English.
This program pursues innovation and development in the field of ICT and features a wide range of computer science and engineering. In addition, subjects such as Japanese language courses and "Culture and History of Aizu" are offered. The students will be able to understand regional identity through experiences in Japanese culture activities and then take an active part in the world based on that identity.
This program accepts international examinations, such as SAT and IB, which is convenient for international applicants. The same standard applies to Japanese citizens and international residents in Japan. From 2019, Japanese students could join this course from their second year.
Who is the program suitable for?
Those who want to have their undergraduate education in the following areas:
-Computer Science
-Computer Systems
-Computer Network Systems
-Applied Information Technologies
-Software Engineering
Transferring from Partner Universities
The UoA provides three types of Transfer Programs with partner universities. The application process is simpler than regular admission because of the programs being conducted with the partner universities. It also reduces the cost and time required to complete the programs compared to completing a university's general education. Students in these programs can have global experiences such as cross-cultural communication and participating in an internship program at a Japanese company.