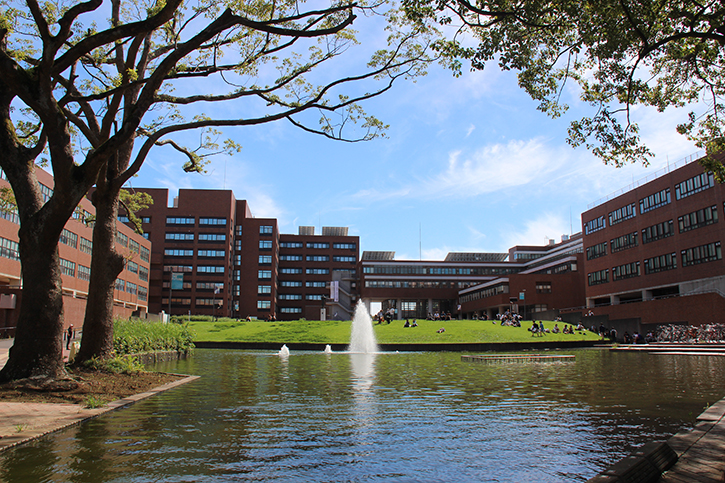 Since its inception in Tsukuba Science City in 1973, the University of Tsukuba has offered a comprehensive education curriculum, covering everything from literature and science to fine arts and physical education. Although the university's roots stretch back much further than 50 years, its origins lie in the Normal School, the first of its kind in Japan, established in 1872.
The University of Tsukuba is a future-oriented institution, and we have always sought to be an open university offering interdisciplinary education to foster internationally-minded people. With faculties covering humanities, sciences, sports, and art, we are a university in the true sense of the original Latin meaning "the whole." We aim to nurture tomorrow's global leaders through a broad-ranging pursuit of academic excellence. Indeed, we seek to leverage our position in the center of Tsukuba, Japan's world-leading research hub, to promote harmonious coexistence among all humankind.
[Undergraduate]
School of Humanities and Culture, School of Social and International Studies, School of Human Sciences, School of Life and Environmental Sciences, School of Science and Engineering, School of Informatics, School of Medicine and Medical Sciences, School of Health and Physical Education, School of Art and Design
[Graduate Schools]
Graduate School of Business Sciences, Humanities and Social Sciences
Degree Programs in Humanities and Social Sciences, Degree Programs in Business Sciences, Law School Program, MBA Program in International Business
Graduate School of Science and Technology
Degree Programs in Pure and Applied Science, Degree Programs in Systems and Information Engineering, Degree Programs in Life and Earth Sciences, Joint Master's Degree Program in Sustainability and Environmental Sciences
Graduate School of Comprehensive Human Sciences
Degree Programs in Comprehensive Human Sciences, Joint Master's Program in International Development and Peace through Sport, Joint Doctoral Program in Advanced Physical Education and Sports for Higher Education, International Joint Degree Master's Program in Agro-Biomedical Science in Food and Health
Degree Programs in English
The University of Tsukuba offers Degree Programs that clearly specify human resources to develop and competencies to be acquired, depending on their specialties and the diploma levels, and provide systematic curricula to develop the required competencies.
Currently, undergraduate degree programs conducted in English are Undergraduate Program of International Social Studies, Interdisciplinary Programs of Life and Environmental Sciences, International Undergraduate-Education Program for Medical Scientists, Bachelor's Program in Global Issues, and Bachelor's Program in Interdisciplinary Engineering.
In April 2020, all the graduate programs will be renovated to the Degree Programs to develop human resources linked more closely to social needs and issues. The current 85 programs under 8 Graduate Schools shall be united into 6 Degree Programs under 3 Graduate Schools and 6 Programs, which enables to development of transdisciplinary programs to develop more advanced and diversified human resources.
Exchange Student Programs
Our Junior Year at Tsukuba Program (JTP) has hosted hundreds of international students eager to study in Japan. You do not have to be fluent in Japanese to participate in the program, yet you can take advantage of various cultural and academic opportunities. The JTP offers a wide variety of courses in English from diverse disciplines such as international studies, social sciences, humanities, natural sciences, and engineering. For students eager to enhance their communication and writing skills in Japanese, the JTP offers language courses that are regarded as leading programs in Japan. The topics of several JTP courses are closely related to Japanese issues, such as culture, law, economics, education, science, and technology.
Our exchange program is open for short-term international students from partner institutions. In principle, direct applications from individual students are not accepted. Please submit the application documents through your home institution's exchange program office.
Short-Term Exchange Student Programs
As TSUKUBA Short-Term Study Program, University offers a range of short-term training programs aimed at undergraduate and graduate students and teaching professionals. Please check the latest information, as programs offered and application conditions may vary year by year.
Short Programs
Summer Research Program in Tsukuba
For more Details
Tsukuba Summer Institute
For more Details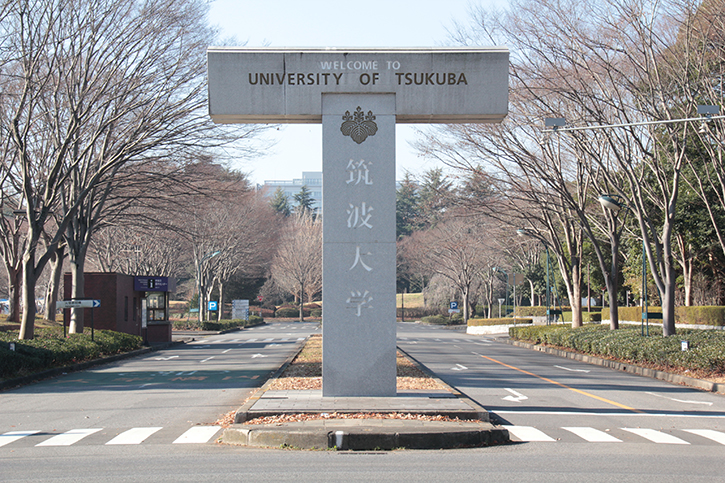 Support Systems for Exchange Students
Based on our motto, "Internationalized daily life," the University of Tsukuba offers an internationalized campus environment where both international and Japanese students, faculty, and staff enjoy their lives.
Newly arrived international students may be assisted in their academic and daily lives by Japanese students assigned as personal tutors. The role of tutors is mainly to aid foreign students in Japanese and everyday life "guidance" (campus guide, help with applications, shopping, and apartment searching). International students are encouraged to make constructive use of this system to get used to Japanese life at the university.
Student Residence Halls with about 4000 rooms have been established to offer its students an excellent study environment and the opportunity to experience autonomous civic life. For the other housing options, short-term student accommodation (Short Stay House) was installed in 2016, and shared accommodations (Global Village), which focuses on international exchange, commenced its operation in 2017.
We offer Japanese language classes to international students from just beginner level. If you have never learned Japanese, you don't have to hesitate at all. Join us!
In addition, we offer physical and mental health counseling in English and career support so that international students may enjoy their life from the entrance to graduation.