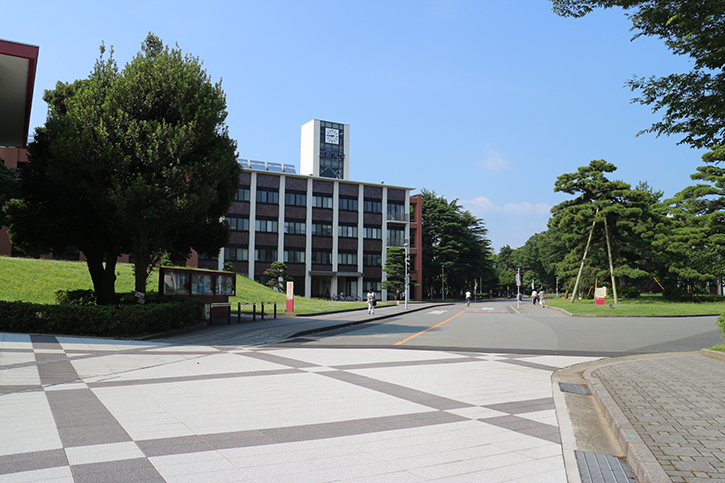 Tottori University is devoted to education, research, and social contribution with its basic concept of "Fusion of Knowledge and Practice" to contribute widely to the societies of local and international communities, inheriting those traditions, deepening knowledge, and mastering theories through practice.
Tottori University aims to cultivate human resources to solve problems in local communities, have international perspectives, and play an essential role in society. As for the research activities, Tottori University has exceptional research facilities such as the world-famous Arid Land Research Center, Fungus/Mushroom Resource and Research Center that has the world's largest genetic resources, and Chromosome Engineering Research Center working on drug development and regenerative medicine. They are publicizing many new insights into the world. In this way, Tottori University has vigorous activities across various fields with the fundamental concept of "Fusion of Knowledge and Practice." It contributes to the advancement of local areas and the world as the "Bastion of Knowledge and Lands."
Tottori University
[Undergraduate and Graduate]
Graduate School of Sustainability Science(Department of Regional Sciences, Department of Engineering, Department of Agricultural Science and Department of Dryland Science)
Faculty of Regional Sciences /Graduate School of Regional Sciences
Faculty of Medicine / Graduate School of Medical Sciences
Faculty of Engineering / Graduate School of Engineering
Faculty of Agriculture / Graduate School of Agriculture
The United Graduate School of Agricultural Sciences
Joint Graduate School of Veterinary Sciences, Gifu University, Tottori University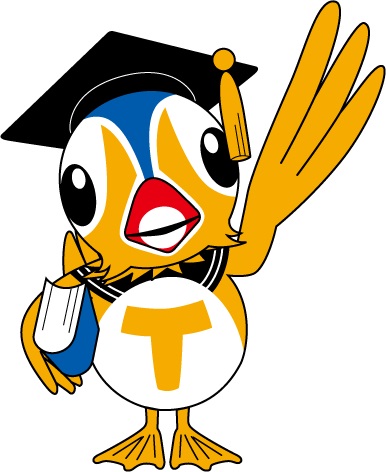 Degree Programs in English
Tottori University offers the following degree programs in English:
Special Program for Foreign Students(ABE Initiative Program)(Department of Engineering, Graduate School of Sustainability Science)
Special Program for Foreign Students in Agricultural Sciences (ABE Initiative Program)(Department of Agricultural Science, Graduate School of Sustainability Science)
Special Program in English(Department of Dryland Science, Graduate School of Sustainability Science)
Special Program for Foreign Students in Arid Land Agricultural Sciences(United Graduate School of Agricultural Sciences,)
Special program in bioresource utilization science of fungus and mushroom(Department of Agricultural Science, Graduate School of Sustainability Science, United Graduate School of Agricultural Sciences,)
Exchange Student Programs
At Tottori University, students have an opportunity to study as exchange students at our affiliated institutions overseas, which is currently 67 universities in 23 countries as of April 1st, 2019. (There are 101 partner institutions in total.)
The guidelines for our International Exchange Program is as follows:
The period for studying abroad is one to two semesters.
Exchange students are exempted from paying tuition, entrance and examination fees at our overseas partner institutions. Students are however, expected to meet all other living expenses on their own. Additionally, all routine fees to Tottori University such as tuition should continue to be paid as scheduled.
Students participating in overseas study programs assume the status of "studying abroad" and their period of stay is considered as part of their overall curriculum study period at Tottori University.
Based on regulations and standards set by respective faculties/departments, course credits will be awarded and transferred for subject items attended at the partner University, but the total should not exceed 60 credits.
"Tottori University Mirai Foundation scholarship" is available for studying abroad. (Amount paid in 2018: 150,000 JPY, payable only once and it cannot be awarded to the student if the student is a recipient of another scholarship. This amount changes from year to year. )
Student Exchange – Tottori University International Exchange Center
Short-Term Exchange Student Programs
Under its "Global Gateway Program (TGGP)," Tottori University offers different kinds of overseas language study and cultural exchange programs that are provided during summer or spring vacations. The programs under the TGGP are classified into three different categories as (1) overseas practical education programs, (2) language training and multicultural co-existence development programs, and (3) language training programs. Each program indicates the level of academic and foreign language skills so that students can easily decide the program to participate.
Overseas Practical Education Programs in Mexico
For more Details
Overseas Practical Education Programs in Uganda
For more Details
Tottori University accepts "Scholarship Application Forms" twice a year for privately-financed students – in March for the first semester and in September for the second semester of the Academic Year.
Tottori University will decide on Scholarship Application Forms submitted by privately-financed students using a recommendation ranking-based system. Then, when the scholarship foundation asks Tottori University to recommend sure international students as potential scholarship recipients during the academic year, the University will recommend students from the upper part of the ranking list to those scholarship foundations after confirming students' need for financial support.
Tottori University Mirai Fund
For more Details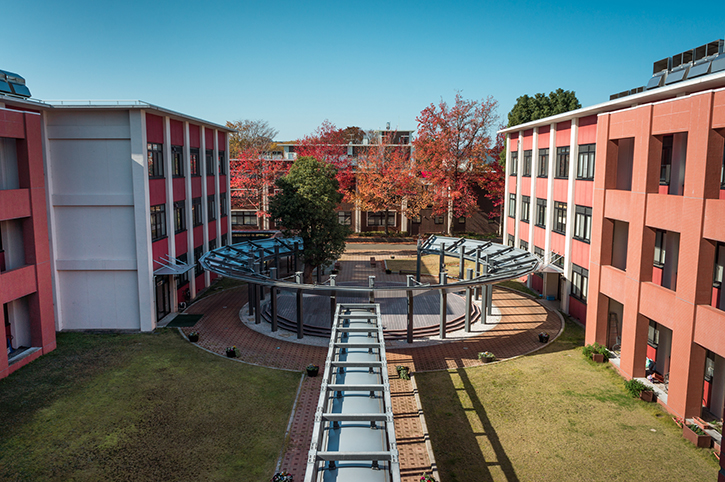 Support Systems for Exchange Students
Support system for new international students:
The center for international affairs has staff to support new international students to ease the various procedures related to city hall, the application for international student housing, and the various campus-related application processes. There are orientations for new international students in April and October that provide information necessary for living in Japan.
Tutoring system:
For two months after enrollment, the university will arrange tutors to assist international students in studying and research, instructing Japanese language, and on and off campus procedures.
Japanese class partner:
Japanese students will participate in Japanese classes in order to support international students to learn Japanese through having conversations and discussions in Japanese, etc.
Prayer room:
There is a prayer room for Muslim students on the Tottori campus.
International exchange events:
There are various international exchange events, such as multicultural exchange parties for Japanese and international students to interact with each other.