Egypt
MOHAMED SALAH MOHAMED HASSAN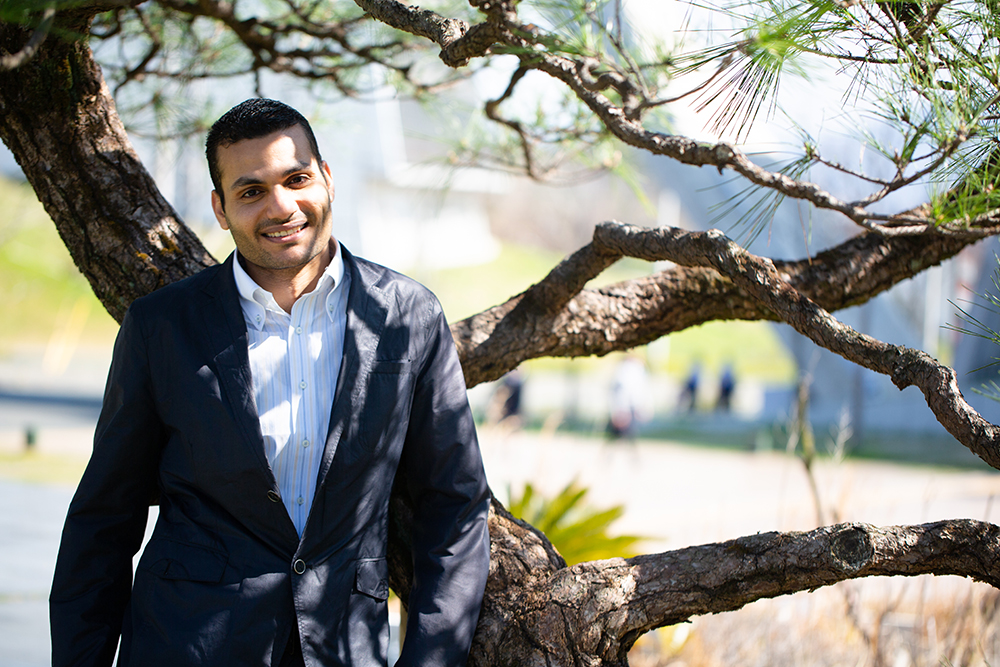 My name is Mohamed Salah, doctoral course student at Graduate School of Information Science and Electrical Engineering, Kyushu University. I came to Japan from Minia Government in Egypt. It is located approximately 250 km south of the capital Cairo on the western bank of the Nile River. Minia is dubbed by the locals "Bride of Upper Egypt", in reference to its strategic location in Middle Egypt as a vital link between the north and the south of Egypt.
After completing my Master's degree in Egypt in 2016, my intention to continue my studies aboard increased. Actually, this is one of my dreams to study at one of the economically-developed countries such as Japan. So, I started to search about the available chances and scholarships. Fortunately, during the same year of my graduation, Egypt announced their first call of joint partnership on education: Egypt-Japan Education Partnership (EJEP). This partnership was signed between the Egyptian Government and the Japanese Government, represented by Japan International Cooperation Agency (JICA), to increase the number of Egyptian students and researchers dispatched to Japanese universities and institutions, especially in the fields of education and health. This program includes fully-funded PhD scholarships. Such scholarships cover all living expenses and travel costs, as well as tuition fees. Thus, I have been very interested to apply for such scholarships.
On behave of the required documents to apply, I got an acceptance letter from a Japanese professor, which confirm that he is willing to host me as a prospective PhD student under his supervision in his Lab., if I have been awarded this scholarship. It is quite competitive to award such new scholarship. After screening and interviewing more than 160 candidates, I have received a notification from the Mission Sector and Cultural Affairs in Egypt informing me that I have been granted the scholarship with only 14 accepted candidates.
Eventually, I am proud to be the first student to travel on the EJEP scholarship and studying my PhD at one of the national universities in Japan.