Exhibitor list
ONLINE
STUDY IN JAPAN MONTH 2021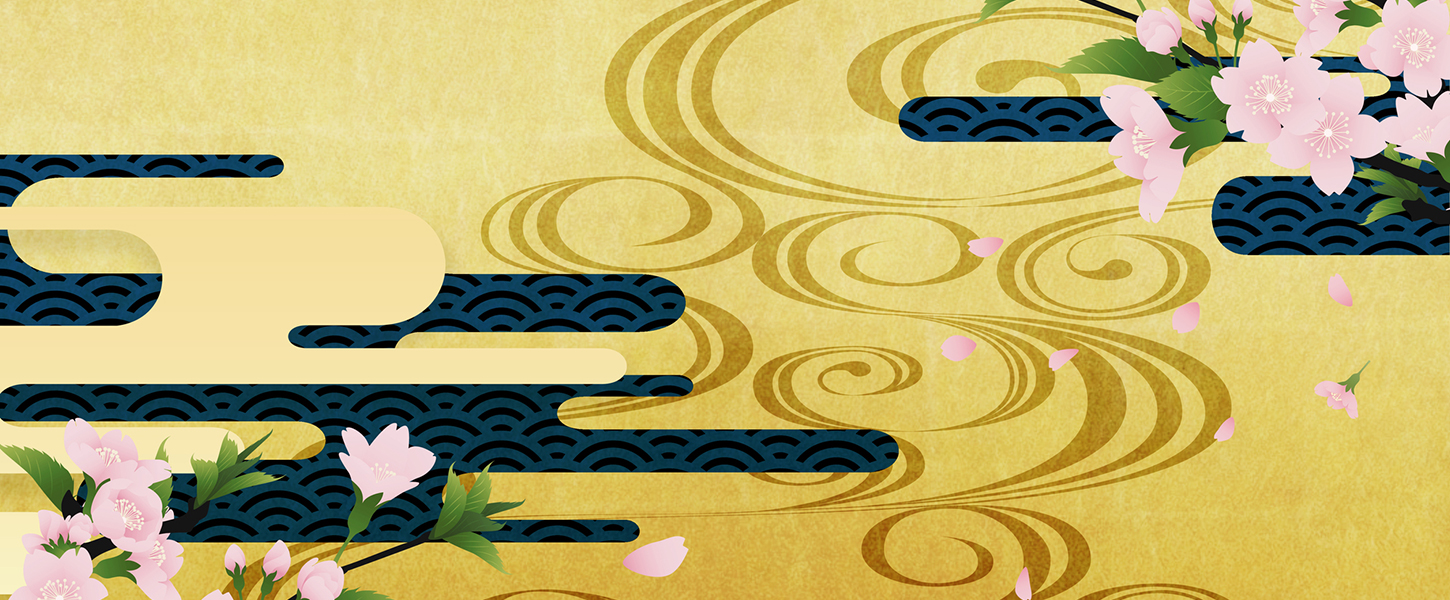 Hiroshima University (Graduate)
Hiroshima University (Graduate)
Graduate level studies at Hiroshima University consist of 4 graduate schools that offer academic and research opportunities in the fields of natural sciences, humanities and social sciences.
Graduate School of Humanities and Social Sciences
Graduate School of Advanced Science and Engineering
Graduate School of Integrated Sciences for Life
Graduate School of Biomedical and Health Sciences
In addition, three unique program offerings: "Phoenix Leader Education Program for Renaissance from Radiation Disaster" , "TAOYAKA PROGRAM for creating a flexible, enduring, and peaceful society", and "The Frontier Development Program for Genome Editing" combine graduate level academic coursework with integrative research components.
Hiroshima University has been selected as one of the 13 Type A (top type) universities under the fiscal 2014 program to support the creation of super global universities. It is the only university in the Chugoku/Shikoku region to be selected as such. Hiroshima University aims to become one of the global top 100 universities within the next 10 years by continuously producing global talents and creating knowledge while promoting university reforms centering on the twin pillars of educational and research capabilities.
While modern society has achieved remarkable progress in science and technology, it faces a number of difficulties, including the frequent occurrence of natural disasters, the widening gap between rich and poor people, and recurring regional conflicts and acts of terrorism. Hiroshima University will do its utmost to foster "peace-pursuing cultured individuals with international experience" who are ready to tackle heretofore unknown challenges.
Inquiry
Graduate Schools
---
Humanities and Social Sciences
Humanities Program
Support Office for the fields of Humanities and Social Sciences (Letters)
Email: bun-gaku-sien@office.hiroshima-u.ac.jp
Law and Politics/Economics Program
Support Office for the fields of Humanities and Social Sciences (Law and Economics) 
Email: syakai-gaku-sien@office.hiroshima-u.ac.jp
Integrated Arts and Human Sciences Program
Support Office for the fields of Integrated Arts and Sciences
Email: souka-gaku-sien@office.hiroshima-u.ac.jp
Psychology/Educational Design for Teacher Educators/Educational Studies/Teaching Japanese as a Second Language/Professional Development Program for Teachers and School Leaders
Support Office for the fields of Education
Email: kyoiku-in@office.hiroshima-u.ac.jp
International Peace and Co-existence/International Economic Development/International Education Development Program
Support Office for the fields of International Development and Cooperation
Email: koku-gaku@office.hiroshima-u.ac.jp
Management Sciences Program
Higashi-Senda Area Support Office
Email: senda-gaku-sien@office.hiroshima-u.ac.jp
Program for Law Practice Professionals
Higashi-Senda Area Support Office
Email: houmu-gaku-sien@office.hiroshima-u.ac.jp
---
Advanced Science and Engineering
Mathematics/Physics/Earth and Planetary Systems Science/Basic Chemistry Program
Support Office for the fields of Science
Email: ri-gaku-sien@office.hiroshima-u.ac.jp
Applied Chemistry/Chemical Engineering/Electrical, Systems, and Control Engineering/Mechanical Engineering/Architecture/Transportation and Environmental Systems/Civil and Environmental Engineering/Informatics and Data Science/Smart innovation Program
Support Office for the fields of Engineering
Email: kou-gaku-daigakuin@office.hiroshima-u.ac.jp
Quantum Matter Program
Support Office for the fields of Science (AdSM)
Email: sentan-gaku-sien@office.hiroshima-u.ac.jp
Transdisciplinary Science and Engineering Program (Environmental and Natural Sciences Field)
Support Office for the fields of Integrated Arts and Sciences 
Email: souka-gaku-sien@office.hiroshima-u.ac.jp
Transdisciplinary Science and Engineering Program (Development Science Field)
Support Office for the fields of International Development and Cooperation 
Email: koku-gaku@office.hiroshima-u.ac.jp
---
Integrated Sciences for Life
Program of Biotechnology
Support Office for the fields of Science (AdSM) 
Email: sentan-gaku-sien@office.hiroshima-u.ac.jp
Program of Food and AgriLife Science/Bioresource Science
Support Office for the fields of Biosphere Science
Email: sei-daigakuin-sien@office.hiroshima-u.ac.jp
Program of Life and Environmental Sciences
Support Office for the fields of Integrated Arts and Sciences
Email: souka-gaku-sien@office.hiroshima-u.ac.jp
Program of Basic Biology/Mathematical and Life Sciences/Biomedical Science
Support Office for the fields of Science
Email: ri-gaku-sien@office.hiroshima-u.ac.jp
Biomedical and Health Sciences
International Office, Kasumi Campus
Email: kasumi-kokusai@office.hiroshima-u.ac.jp
---
Hiroshima University Phoenix Leader Education Program Office
Email: phoenix-program@office.hiroshima-u.ac.jp
TAOYAKA Program Office
E-mail: taoyaka-program@office.hiroshima-u.ac.jp
Collaboration Office, Education Office, Hiroshima University (Genome Editing)
E-mail : leading-programoffice.hiroshima-u.ac.jp
Global Initiatives Group
E-mail : Kokusai-sien@office.hiroshima-u.ac.jp
Movies
Brochure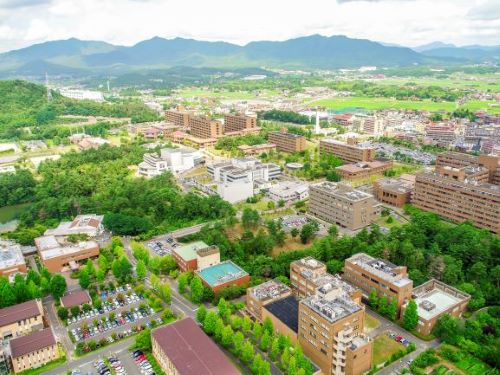 Event Hours
(1)
12-Nov [Fri]

17:30 – 18:30

Meeting ID: 836 3719 6462
Pass Code: 156553

NOVEMBER WEEK 1 (10-12th)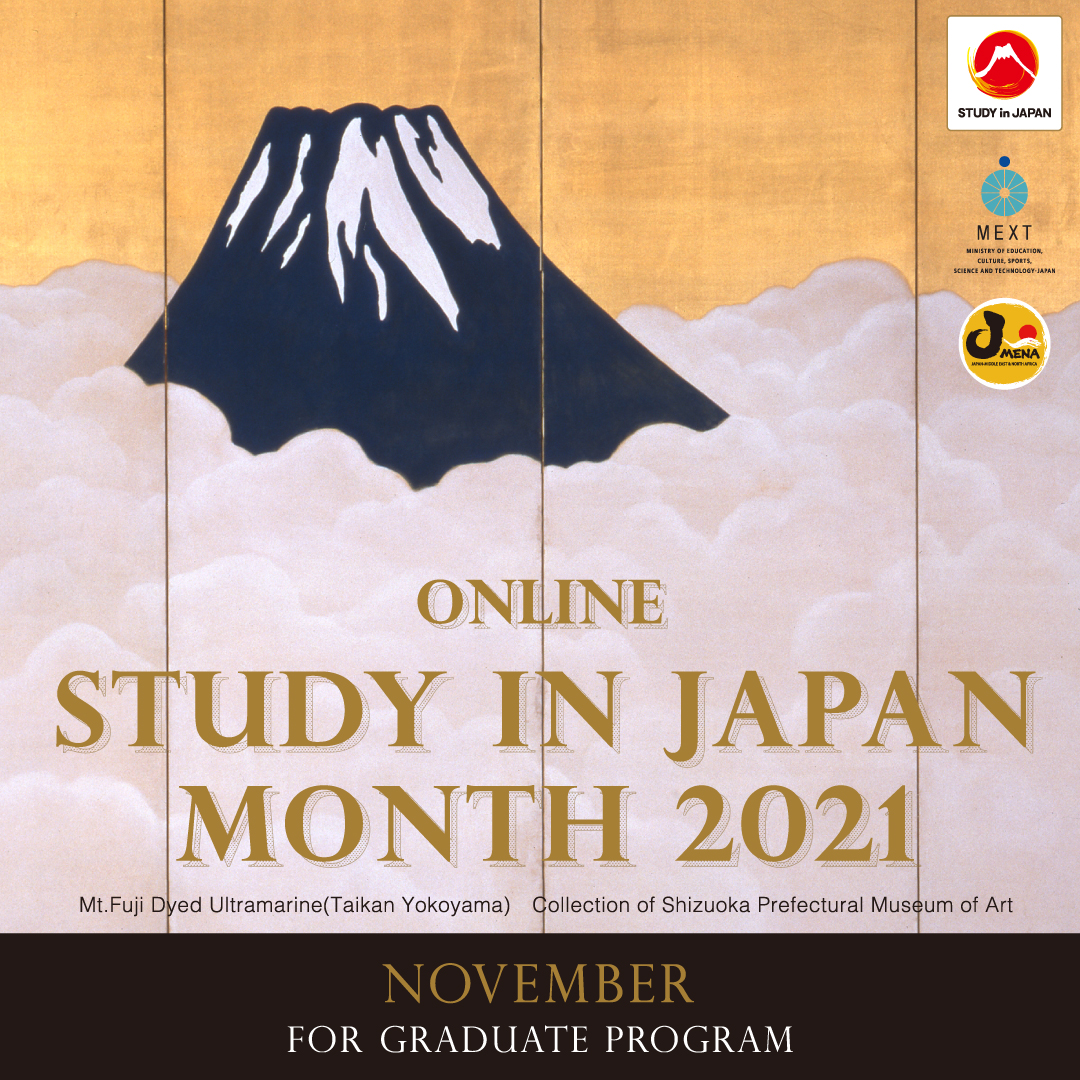 Online Session 16:00-17:00 (JST)
Start at
11:00am in UAE
10:30am in Iran
10:00am in Jordan, Kuwait, Lebanon, Qatar, Saudi Arabia, Syria
9:00am in Egypt
8:00am in Algeria, Morocco, Tunisia

Online Session 17:30-18:30 (JST)
Start at
12:30pm in UAE
12:00pm in Iran
11:30am in Jordan, Kuwait, Lebanon, Qatar, Saudi Arabia, Syria
10:30am in Egypt
9:30am in Algeria, Morocco, Tunisia

For Online Session