Exhibitor list
ONLINE
STUDY IN JAPAN MONTH 2021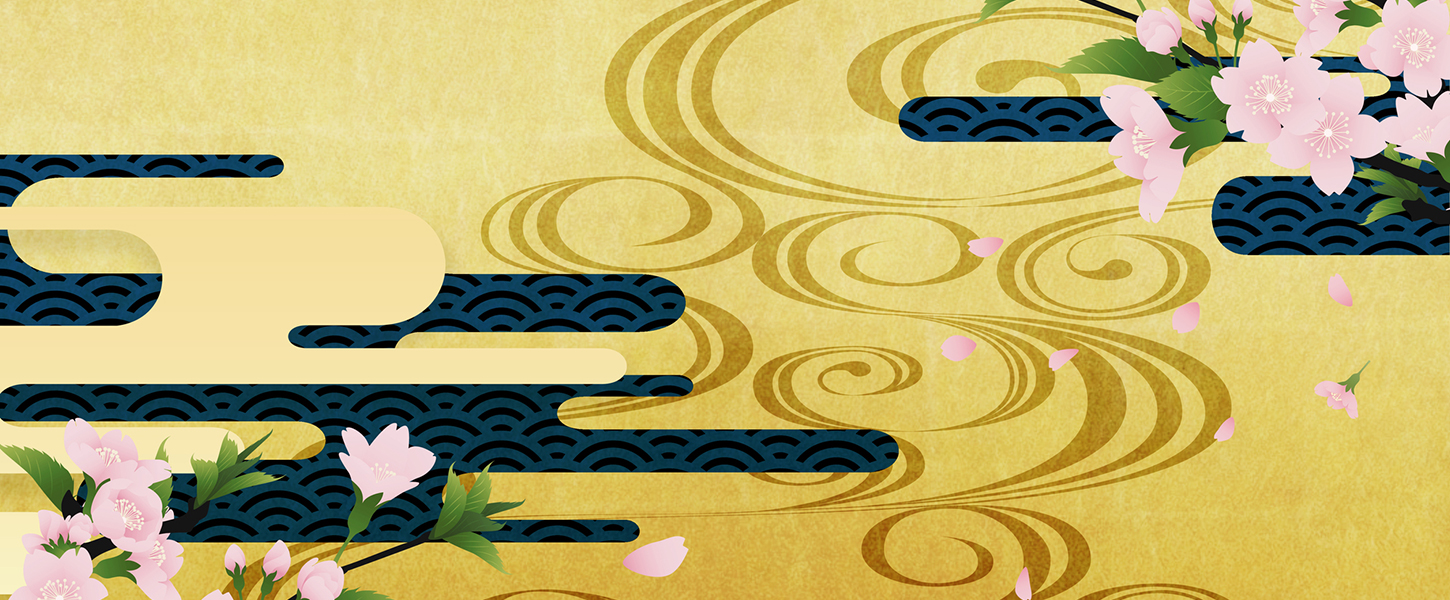 Kyushu University (Design)
Kyushu University (Design)
Graduate School of Design
Kyushu University, founded in 1911, is a leading comprehensive research university in Fukuoka, known as Japan's gateway to Asia.
The Graduate School of Design evolved from Kyushu Institute of Design, founded in 1968, one of the first institutes to offer design education and research in Japan. The term "design" (geijutsu kogaku) has been used ever since the launch of the institute, which aimed to create an academic field that integrates science and technology with art, the most accessible form of human expression. In 2003, the School of Design, Graduate School of Design and Faculty of Design were inaugurated, with Kyushu Institute of Design formally incorporated into Kyushu University.
New Graduate School Curriculum
The Graduate School of Design offers graduate programs leading to Master of Design/Design Strategy and Doctor of Philosophy in Design/Engineering. In response to design in the expanded fields, the new Graduate School of Design will implement a new curriculum that enables individual design fields to be cross-integrated more than ever before. We offer a wide range of subjects taught in English to develop a flexible and inclusive mindset and cultivate students with global competence.
Starting from April 2022, we will further consolidate its master's programs and adopt a six-course system under the Department of Design, including the Strategic Design Course, Environmental Design Course, Human Life Design and Science Course, Design Futures Course, Media Design Course and Acoustic Design Course.
In the doctoral program, we encourage students to engage in a free and flexible structure of individual research. There is no longer a division by course, but rather a tailor-made supervisory group consisting of multiple faculty members with different specialties to meet the research needs of each student, to achieve advanced and integrated doctoral research that is unique to design studies.
Campus and Facilities
Easily accessible from downtown Fukuoka, the Ohashi Campus is home to the Graduate School of Design with a full range of education and research facilities, including the Design Library, Design Workshop, various research centres and laboratories dedicated to advanced research of arts and engineering. The compact campus with the lush natural surroundings also encourages intimate interaction and communication among faculty members, students and alumni.
Inquiry
Student Affairs Section, Student Affairs Division, Administrative Office (Design), Kyushu University
gkggakusei@jimu. kyushu-u.ac.jp
Movies
Brochure
Kyushu University Graduate school of Design New Program
Learn more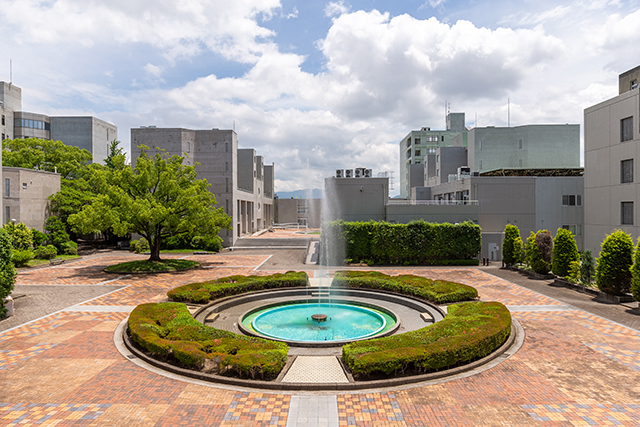 Event Hours
(1)
11-Nov [Thu]

16:00 – 17:00

Graduate School of Design
Meeting ID: 980 0687 2037
Pass Code: 382628

NOVEMBER WEEK 1 (10-12th)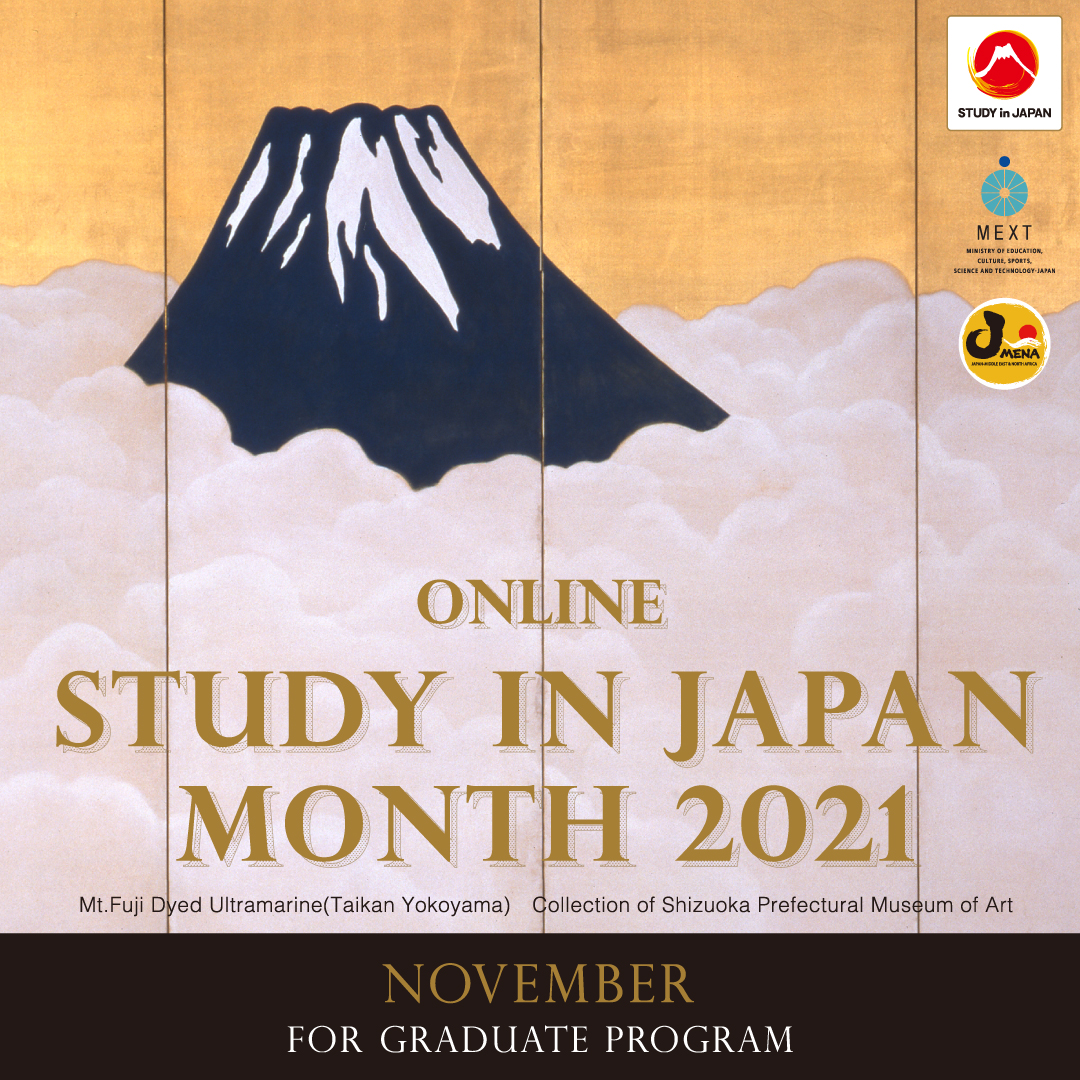 Online Session 16:00-17:00 (JST)
Start at
11:00am in UAE
10:30am in Iran
10:00am in Jordan, Kuwait, Lebanon, Qatar, Saudi Arabia, Syria
9:00am in Egypt
8:00am in Algeria, Morocco, Tunisia

Online Session 17:30-18:30 (JST)
Start at
12:30pm in UAE
12:00pm in Iran
11:30am in Jordan, Kuwait, Lebanon, Qatar, Saudi Arabia, Syria
10:30am in Egypt
9:30am in Algeria, Morocco, Tunisia

For Online Session