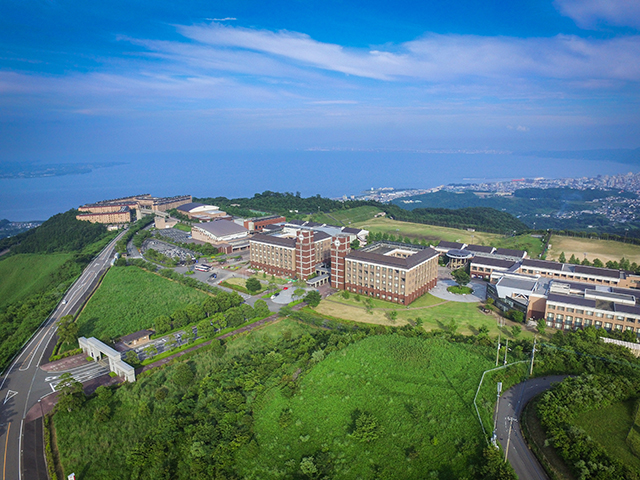 Ritsumeikan Asia Pacific University
Ritsumeikan Asia Pacific University (APU) provides a path to global citizenship through English-taught undergraduate programs in International Management and Asia Pacific Studies.
APU has a student body that is 50% international and represented by over 90 countries and regions. Our students have an unparalleled and immersive intercultural experience in our vibrant learning environment which encourages cross-cultural understanding, mutual respect, and cooperation.
APU has a 96% job placement rate as our multilingual and globally-minded students are highly sought after for positions not only in Japan but across the globe in all fields and industries. Come "Shape Your World" at APU!
Ritsumeikan Asia Pacific University
Undergraduate
College of Asia Pacific Studies (APS)
College of International Management (APM)
Graduate Schools
Graduate School of Asia Pacific Studies (GSA)
Graduate School of Management (GSM)
Student Life
Club Activities and Regional Exchange
AP House (On-Campus Housing)
Life in Beppu City
Student Office